Whether you are looking to increase the comfort of your home, access rebates and other incentives, or simply want to learn more about how your home uses energy, getting a home energy assessment is always the first step.
A Home Energy Assessment is carried out by a registered advisor. It is the only way to accurately determine your home's current energy efficiency and make informed decisions on how best to improve it.
Why Get a Home Energy Assessment?
To understand your home's energy usage.
To identify opportunities for energy savings.
To access rebates and incentives (a home energy assessment is always a requirement, no matter what program you are applying for).
Energy Assessment 101
Home Energy Assessments (also called Energy Audits) are carried out by registered advisors. The assessment includes a thorough inspection of your home to look for air leaks and drafts, gaps around doors and windows, indoor air quality, insulation levels, and HVAC equipment. A Home Energy Assessment is the first step in the energy retrofit journey.
How It Works
A registered energy advisor will conduct a top-to-bottom assessment of your home, inspecting your home's insulation, heating and cooling systems and overall home energy use to detect sources of energy loss. When the assessment is complete, you will receive:
An EnerGuide Rating Label, which rates your home's energy consumption and compares your home's performance to a typical new house. The label will also show you the proportion of energy consumed by your home's heating, cooling, ventilation and other equipment and appliances.
A Homeowner Information Sheet, which provides information on how your EnerGuide Rating was calculated and a detailed report on how your home uses energy.
A Renovation Upgrade Report, which provides you with a customized action plan to improve the energy efficiency of your home, including:

Recommended energy efficiency upgrades
Potential home energy and greenhouse gas emissions reductions
Health and safety information
Energy saving tips
How to Prepare for a Home Energy Assessment
Before booking your Home Energy Assessment make sure that your home is eligible for assessment. To be eligible make sure that:
Your home is habitable.
Your home isn't under renovation during the audit.
All openings are sealed — windows, doors, attic knee-walls, recessed lighting, etc.
If you have a fireplace, don't use it within 24 hours of your evaluation, and make sure you close the dampers.
All areas of your home are accessible to the advisor.
Bonus points if you have your property tax bill and roll number on-hand!
Generally, assessments will take 2.5-3 hours. It's required that the legal homeowner be present for the duration of the assessment.
During your in-house visit, a Registered Energy Advisor will evaluate different areas of your home, from insulation to heating and cooling systems. They will also conduct a blower door test, to assess your home's air leakage.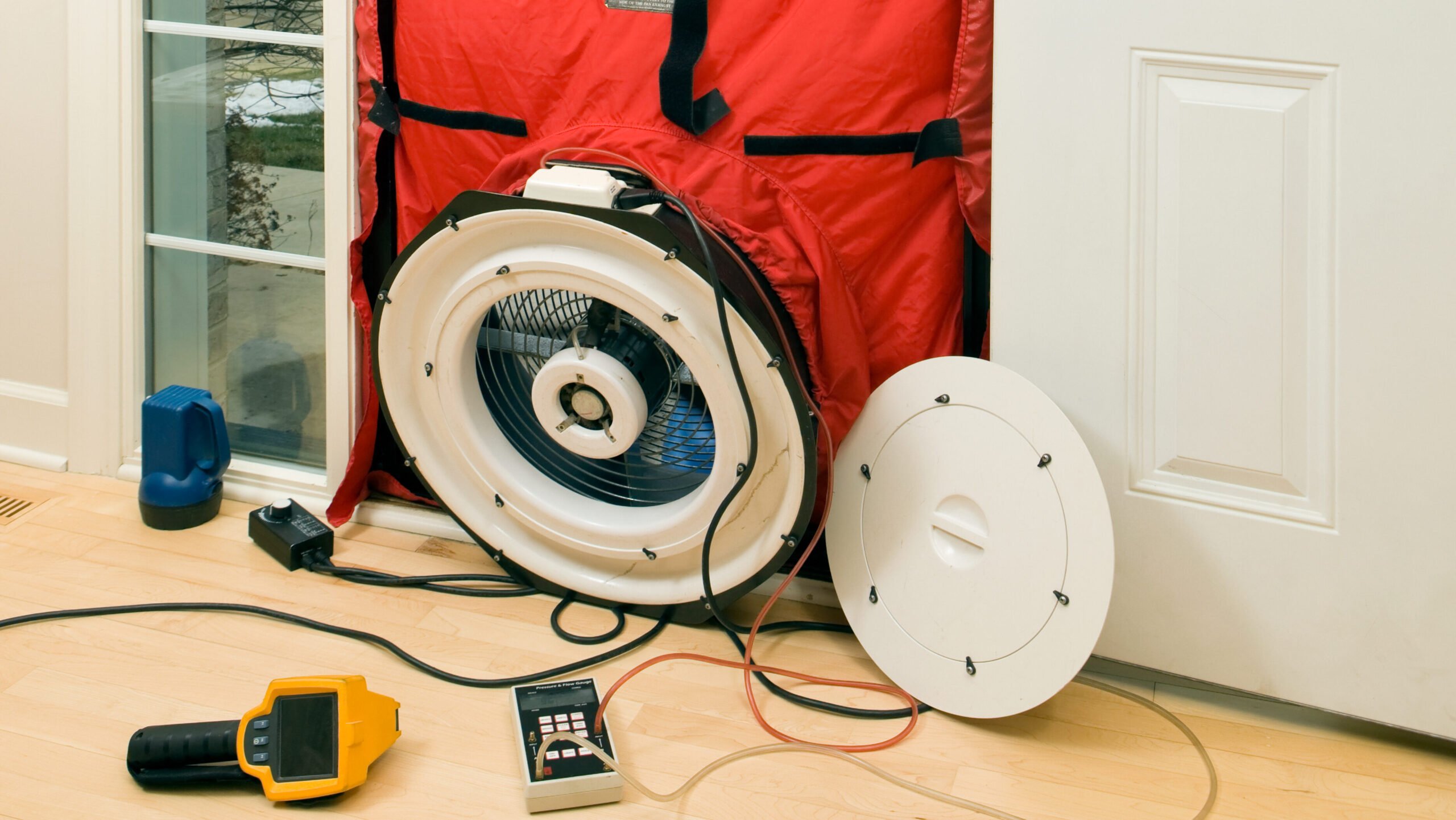 Following your in-house visit, you can expect to receive your Energy Audit Reports within approximately 2 weeks. This will outline several tiered recommendations to help you improve your energy efficiency. All recommendations are fully customized to your home and lifestyle, to help you navigate your next steps.
Blower door test 101
A blower door test is a way to find (and fix) air leaks in your home's building envelope. All windows and doors must be properly closed, then your home is depressurized using a large fan built into a shield that is placed in one open doorway. This powerful exhaust fan draws air in from any existing hole in your air barrier no matter how small it is.
How Much Does an Energy Assessment Cost?
Initial energy audit: costs between $500 and $700
Follow-up (post-upgrade) audit: between $200 and $300
If you are eligible for an incentive program, the program may refund, in full or in part, the cost of your energy assessments.
Qualifying for Rebates and Incentives
To qualify for available rebates and incentives, you may need to get a home energy evaluation before and after your renovation.
Check with Natural Resources Canada and your utility providers, like Enbridge Gas and Hydro Ottawa, for information on available rebates before starting your renovation. Starting work in the home before your home energy evaluation may disqualify you from available rebates and incentives.
---